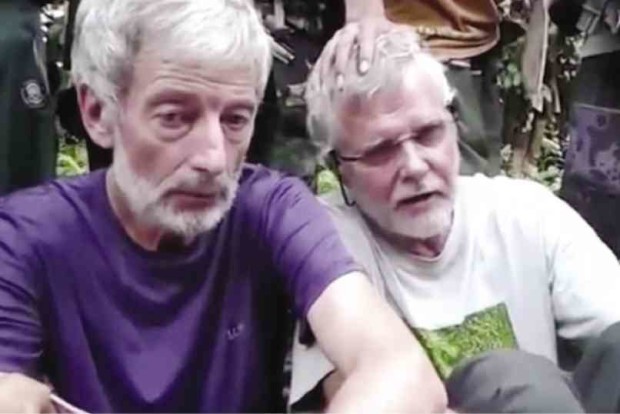 ZAMBOANGA CITY – The Abu Sayyaf killed one of its hostages in Sulu on Monday afternoon.
This after the 3 p.m. deadline for the payment of a P600 million ransom lapsed.
Abu Raami, the designated spokesperson of the Abu Sayyaf, told the Inquirer by phone that they killed Canadian Robert Hall.
Raami said Hall's body would be found somewhere in Jolo town on Monday.
The Abu Sayyaf was demanding P600 million for the release of Hall, Norwegian Kjartan Sekkingstad and Filipina Marites Flor.
Meanwhile, the Armed Forces of the Philippines is still verifying the report of Hall's beheading.
"I cannot confirm or deny it. We don't have reports yet coming from our units on the ground. Will update you as soon as we get data or reports from line units," Western Mindanao Command spokesperson Major Filemon Tan said.
Source: Inquirer
So what can you say about this one? Let us know your thoughts in the comment section below, and don't forget to share this blog post to your family and friends online. And also, visit our website more often for more updates.