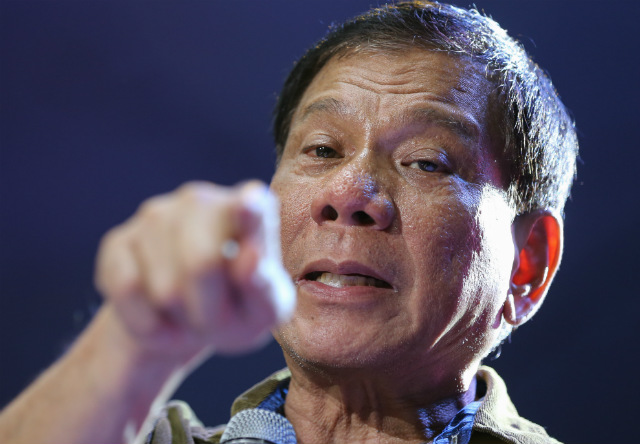 DAVAO CITY – President-elect Rodrigo Duterte on Wednesday said his proposal to reimpose death penalty was not just for crime prevention but also for retribution.
"Hindi iyan to deter. Whether you like to commit a crime or not, that's not my business. Iyong death penalty to me is the retribution. Magbayad ka sa ginawa mo sa buhay na ito," Duterte said in a speech during inauguration rites of Senator-elect Manny Pacquiao in Sarangani.
He said death penalty as a deterrence to commit crime "is one school of thought." But he said he has a different view.
"The death penalty might be a deterrence to prevent or matakot siya to commit a crime but that is one school of thought. The other school of thought is iyang death penalty hindi iyan pantakot," Duterte said.
During the campaign period, Duterte has repeatedly said that would reimpose the death penalty. The incoming President also wanted public hanging of convicted criminals.
Duterte has been criticized by some sectors particularly human rights group for calling the reimposition of the death penalty. The Church has also opposed this move.
Source: Inquirer
So what can you say about this one? Let us know your thoughts in the comment section below, and don't forget to share this blog post to your family and friends online. And also, visit our website more often for more updates.