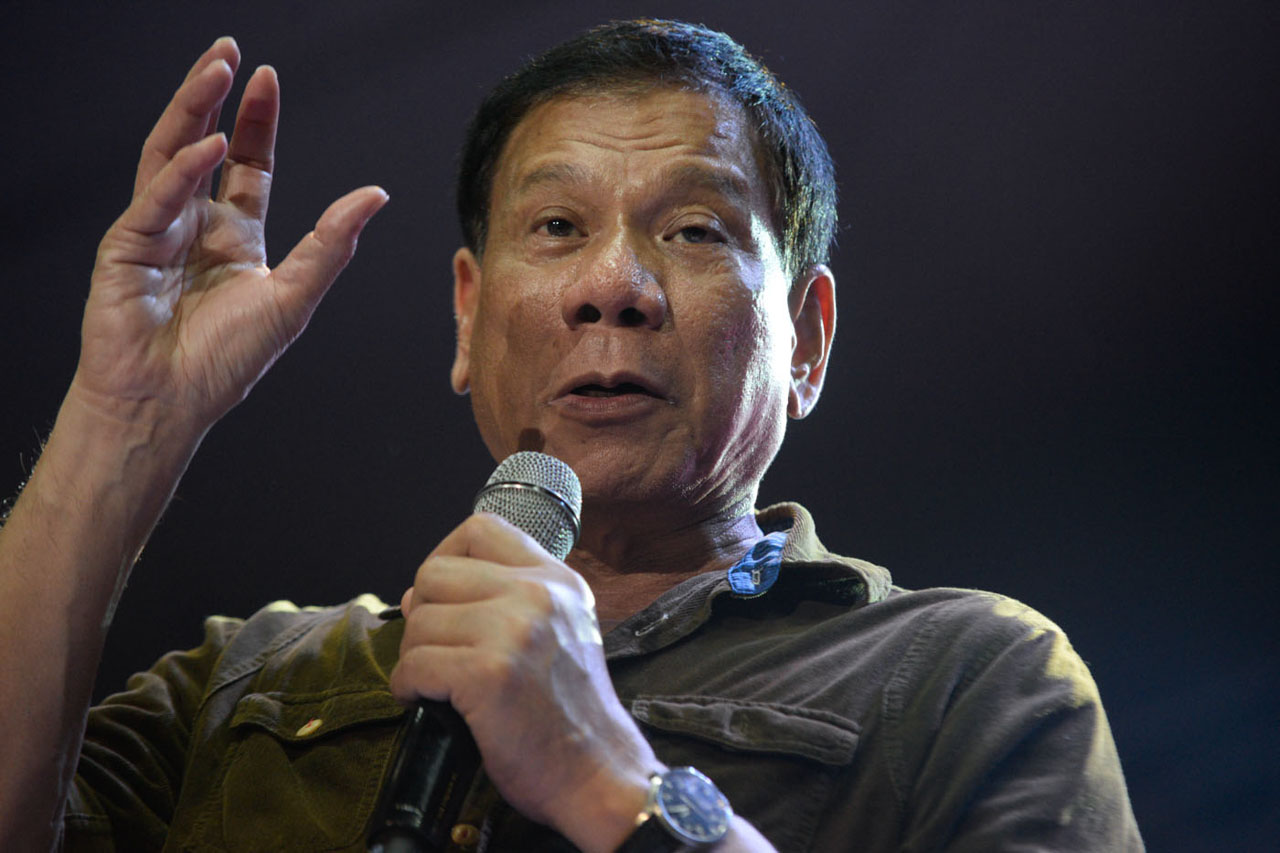 President-elect Rodrigo Duterte on Saturday raised the bounty for killing of drug lords to five million.
"Ang bayad ko ngayon, 'pag drug lord, mag-announce na 'ko, P5 million 'pag patay. Kung buhay, P4 million 999 thousand lang," Duterte told a crowd of around 500,000 people during his victory party at the Crocodile Park here.
(I'll pay P5 million bounty for killing of drug lords. If alive, P4 million 999 thousand only.)
Duterte earlier said that he would pay up to P3 million for every drug lord killed or arrested.
In his speech, the tough-talking mayor said he would offer P2 million as bounty for every killed "distributor" of drugs. He also offered millions worth of bounty for arrested drug distributors.
For the "small time" drug peddlers, he offered P50,000 as bounty.
During his profanity-laced speech, Duterte urged citizens to arrest drug traffickers in their community.
He said ordinary citizens could shoot drug traffickers if they resisted arrest and put people's lives in danger.
"Feel free to call us, or do it yourself if you have a gun. I support you," he said.
"If he fights and fights to death, you can kill them," he added.
Duterte said he would even give a medal to citizens who would do it.
"In an arrest, you have to overcome the resistance of a criminal. And if he (the suspect) resists, you can kill him," Duterte clarified. "If lumaban at may baril, barilin mo; I will give you a medal. And if you do it every day, gawin kitang chief ng PC (Philippine Constabulary)," he said.
(If he fights back and has a gun, shoot him; I will give you a medal. And if you do it every day, I'll make you chief of PC.)
In his previous pronouncements, Duterte has given police forces "shoot to kill" order against resisting criminals.
Source: Inquirer
So what can you say about this one? Let us know your thoughts in the comment section below, and don't forget to share this blog post to your family and friends online. And also, visit our website more often for more updates.