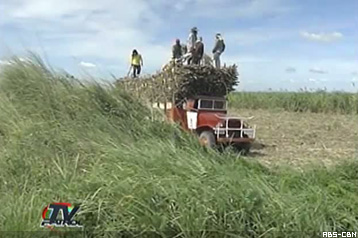 Wants new agrarian reform law
---
MANILA - Incoming Agrarian Reform Secretary Rafael Mariano will put prioritize a review of agrarian reform in Hacienda Luisita, a vast sugar estate in Tarlac owned by outgoing President Benigno Aquino III's family.
Mariano, a member of the leftist Kilusang Magbubukid ng Pilipinas (KMP), also promised over the weekend that no farmer will be evicted from the land they till under his watch.
The peasant leader told radio dzMM that he will anchor this policy on a Supreme Court ruling that scrapped the stock distribution program implemented in the over 4,900-hectare plantation of the Cojuangcos, Aquino's maternal relatives.
The historic ruling of the high court in 2012 ordered DAR to distribute 4,915.75 hectares (has.) of Hacienda Luisita to almost 6,300 farmer-beneficiaries.
"Sa kaso ng Hacienda Luisita, sinabi doon sa parte ng desisyon at resolusyon: the Constitutional policy on agrarian reform ay dapat ang control ng private agricultural lands must always be in the hands of farmers," Mariano added.
The Department of Agrarian Reform (DAR) in 2013 started distributing Hacienda Luisita titles after a "tambiolo" or raffle. It has installed nearly all of the beneficiaries on the redistributed agricultural land.
Mariano said he will order an immediate review of the mode of agrarian reform in the sugar estate to confirm if the beneficiaries indeed favored the stock distribution scheme, which the KMP has described as a "loophole" which allowed the Cojuangcos to retain control of the property.
"Ang pagkakaalam ko, hindi naman sila natanong kung anong moda ng pamamahagi. Ang alam ko, may mga ginawang rules and regulations ang DAR na mismo na iyung mga benepisyaryo ay tatanungin kung anong moda ng pamamahagi -- individually ba o collectively," he said.
Mariano also wants an audit of the P1.33 billion in assets that Hacienda Luisita Inc. and Centenary Holdings acquired from the sale of a portion of the sugar plantation.
He will also scrutinize what he called the "premature conversion" of a portion of the the farmland into an industrial-commercial land plot.
"Sabi sa desisyon ng Korte Suprema, bukod d'yan sa 4,915 hectares, maghanap ka pa ng lupa diyan sa Hacienda Luisita na maaaring i-acquire at i-distribute. Nakakita raw ng 358 hectares... Iyun ang inissue-han ng notice of coverage ng DAR noong December 2013," he explained.
The conversion, Maraino said, may have been illegal because it removed the plot from the coverage of the agrarian reform program.
AGRARIAN REFORM OVERHAUL
Mariano is also bent on pushing for the creation of a new law that will overhaul the country's agrarian reform program, which has been in place since the Marcos era.
He noted that under the current program, farmers are required to settle amortization fees and property tax before they gain full ownership of the land.
Citing a report from the Land Bank of the Philippines (LBP), Mariano said only 77,000 qualified agrarian reform beneficiaries out of a total 730,000 had been able to fully pay for and gain ownership of the distributed land, as of September 2013.
He said 75 percent of agrarian reform beneficiaries eventually forfeit ownership of their land due to irregular income and failure to settle fees and taxes.
Mariano said genuine agrarian reform cannot be achieved unless it provides land to farmers for free.
The incoming agrarian reform chief said DAR has records of the distribution of some 4.7 million hectares of farm land to about 2.7 million beneficiaries, from 1972 to 2014.
Mariano said he wants to verify if these lands are still held by their beneficiaries, and examine all exclusion and cancellation orders issued by DAR on certificates of land transfer.
"Para hindi lang tayo figures, hindi lang tayo basta report. Kailangan may integridad, may accuracy, may credibility," he reasoned.
Mariano is also a former Anakpawis party-list representative in Congress. He was among the nominees for Cabinet posts submitted by the National Democratic Front (NDF) to President-elect Rodrigo Duterte, a self-proclaimed socialist.
Source: ABS-CBN
So what can you say about this one? Let us know your thoughts in the comment section below, and don't forget to share this blog post to your family and friends online. And also, visit our website more often for more updates.