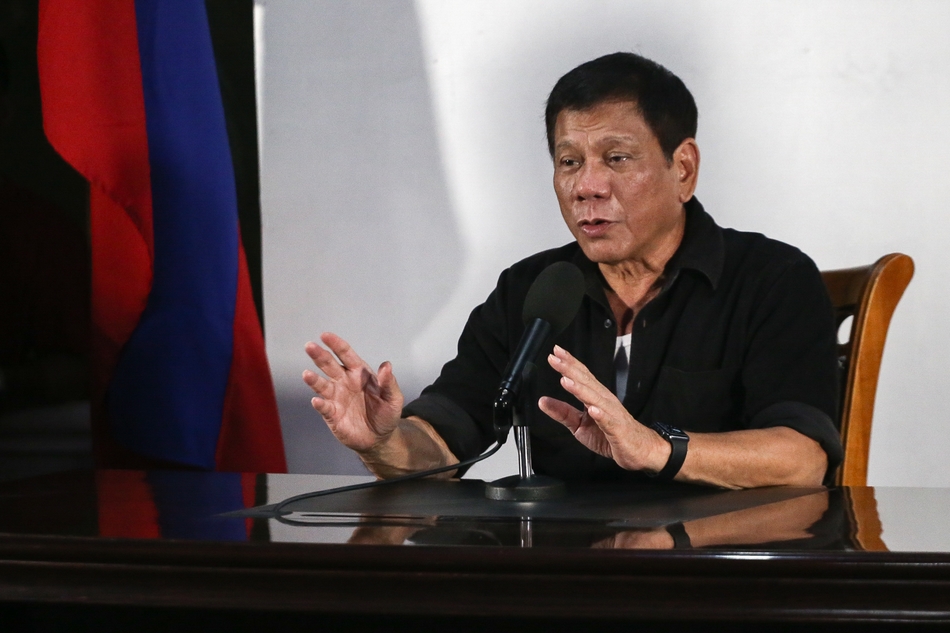 President-elect Rodrigo Duterte quipped on Tuesday about a critic, former Justice Secretary and incoming Senator Leila de Lima.
During his speech before businessmen in Davao City, the mayor again stressed the need to go hard on drug syndicates, and that human rights advocates should not get in the way.
"If De Lima does not shut her mouth, I will kill her--with love. Kung pumayag siya, I don't know," he said.
De Lima, a former chief of the Commission on Human Rights, earlier warned Duterte against resorting to extra-judicial killings. She has also questioned his links to the Davao Death Squad.
Duterte also told businessmen on Tuesday that the Philippines could turn into a "narco-state" if local executives continue to accept money from drug cartels.
The firebrand mayor issued his fiercest threat against local executives with alleged links to drug syndicates, saying he will catch up with them and kill them.
"I am warning you not just because I am the president-elect, if you do not do something with this situation, seven years from now, this country will become a narco-politics [state]," he said.
"Do not destroy my country because I will kill you. Do not destroy my children because I will kill you...Itong mga mayors sa Pilipinas who are into drugs, I will catch up with you. At pag nagkita tayo, if we meet in one corner, then I don't know. Wina-warningan ko kayo, lalo na yang mga nandiyan na sa gobyerno," he added.
Duterte earlier said there are at least 35 local executives who are allegedly part of illegal drug networks that he plans to eliminate nationwide.
He has also said he will institute a revamp in the Philippine National Police, saying that some police officials are linked to drug syndicates.
He noted many drug suspects were being killed after he criticized the deaths of five people who attended a concert in Pasay City last month.
"Baka yung pinatay nila, mga bata nila," he said.
He also added he will have zero tolerance for graft and criminality once he assumes the presidency.
So what can you say about this one? Let us know your thoughts in the comment section below, and don't forget to share this blog post to your family and friends online. And also, visit our website more often for more updates.