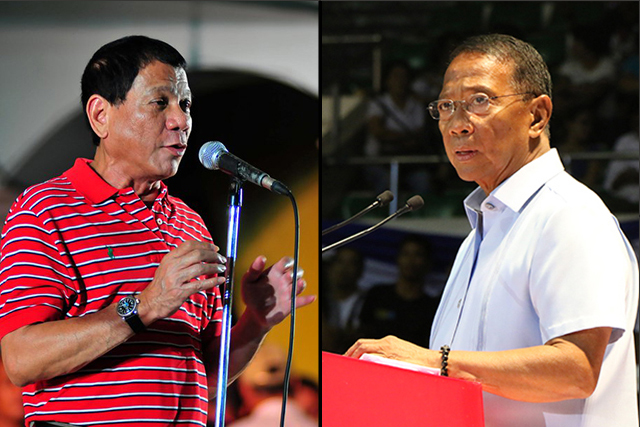 Zamboanga del Norte (CNN Philippines)
— Vice President Jejomar Binay says he's not afraid of Davao City Mayor Rodrigo Duterte.
Not even after his political rival said that it's Binay who should be worried about going to jail because corruption charges are filed against him.
But Binay insists if anyone should be scared, it's Duterte.
"Bilang na ang araw mo (Your days are numbered), Binay said, in reference to the mayor. "The law will catch up with you, soon."
He says Duterte is liable for murder, recalling Duterte earlier admitted to killing about 1,700 people.
Watch video!
So what can you say about this one? Let us know your thoughts in the comment section below, and don't forget to share this blog post to your family and friends online. And also, visit our website more often for more updates.