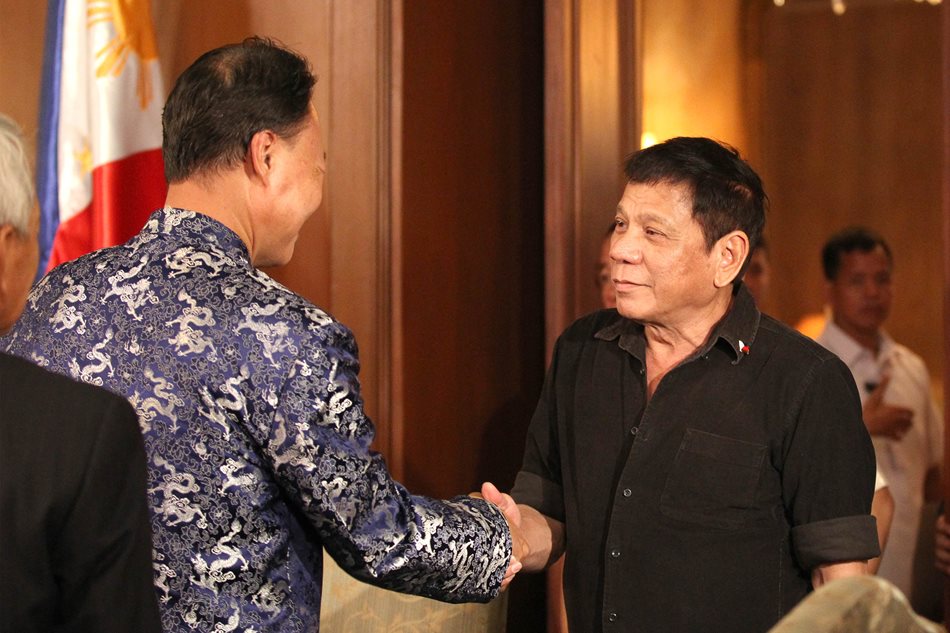 MANILA – China and the Philippines may not see eye to eye when it comes to the South China Sea issue, but the two Asian nations agree that the illegal drug menace must stop.
Duterte over the weekend said he laments that some Chinese citizens come to Philippines for the drug trade.
In an apparent response to Duterte's statement, the Chinese Embassy in Manila said the Philippine government can expect cooperation from Beijing in terms of stamping out illegal drugs.
''The Chinese government has been firm and severe in drug control and in punishing all drug criminals in accordance with laws regardless their nationalities. The Chinese government has been promoting and has carried out effective international cooperation with many countries,'' said embassy spokesperson Lingxiao Li.
''China fully understands that the Philippine government under the leadership of H.E. President Rodrigo Duterte has taken it as a top priority in cracking down drug-related crimes. China has expressed explicitly to the new administration China's willingness for effective cooperation in this regard, and would like to work out a specific plan of action with the Philippine side."
The President recently named three alleged bigwigs in the underground trade.
Among those he identified was Cebuano-Chinese businessman Peter Lim. The other two were Peter Co and Herbert Colangco.
Duterte said there are other "persons of interest" in the illegal drug trade case, including local officials, prison officials and Chinese nationals.
So what can you say about this one? Let us know your thoughts in the comment section below, and don't forget to share this blog post to your family and friends online. And also, visit our website more often for more updates.