MANILA (UPDATED) - President Rodrigo Roa Duterte is starting his term with an excellent trust rating, according to the latest Social Weather Stations survey.
The SWS Second Quarter survey found that 84 percent of respondents have much trust in the new President, 5 percent with little trust and 11 percent undecided for a net trust rating of 79 percent.
That represents a 53 percentage point jump and three grade surge from his May numbers where he scored a moderate net trust rating of 26 percent.
Duterte's net score was close to the 83 percent net trust rating of his predecessor, Benigno Aquino III, when the latter assumed the presidency in 2010.
Sought for the Palace's reaction, presidential spokesperson Ernesto Abella said he is sure that Duterte would appreciate the trust and would probably say that "trabaho lang 'yan" and will continue to do his work.
"It's a positive sign and very encouraging to know that the people trust the judgment, decisions and actions of the President," added Presidential Communications Office Secretary Martin Andanar.
"The mandate is clear, the government cannot stop what it has started."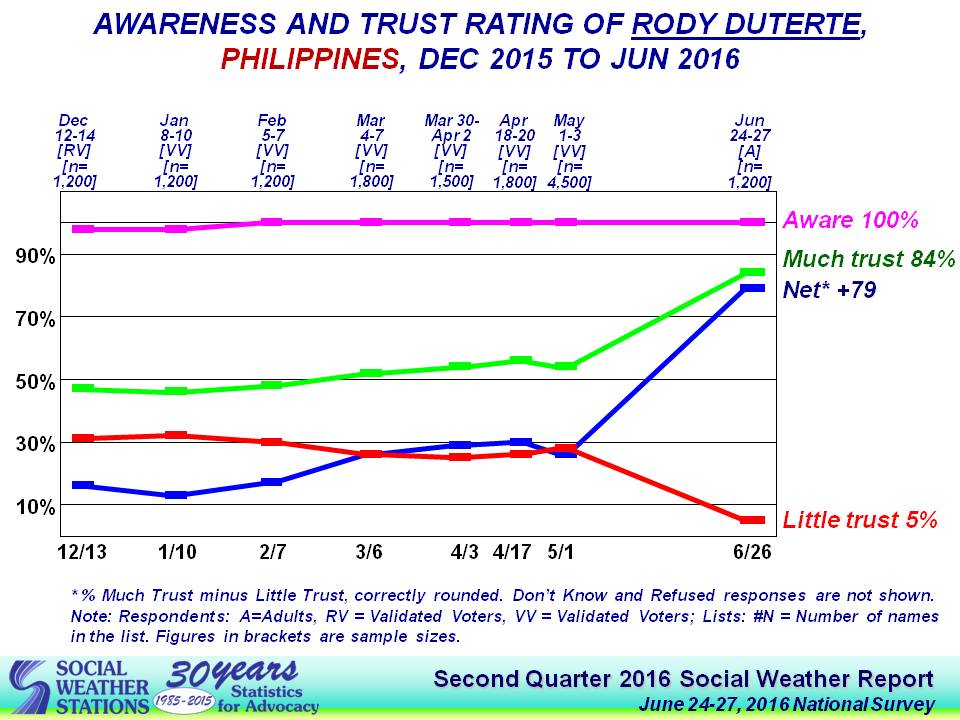 The survey was conducted from June 24 to 27 among 1,200 adults nationwide. The survey has a margin of error of plus/minus 3 percent.
The survey was first published on Business World.
The trust ratings of Duterte, who ran his campaign on an anti-criminality and drugs platform, surged across all geographic areas and social classes, the SWS poll showed.
In Balance Luzon, his score increased from 9 percent in May to 75 percent in June; from 21 to 78 in Metro Manila; from 17 to 74 in the Visayas; and from 67 to 90 in Mindanao.
His trust ratings also improved to excellent among respondents in all social classes: ABC, from 35 to 82; D, from 23 to 79; and E, from 35 to 79.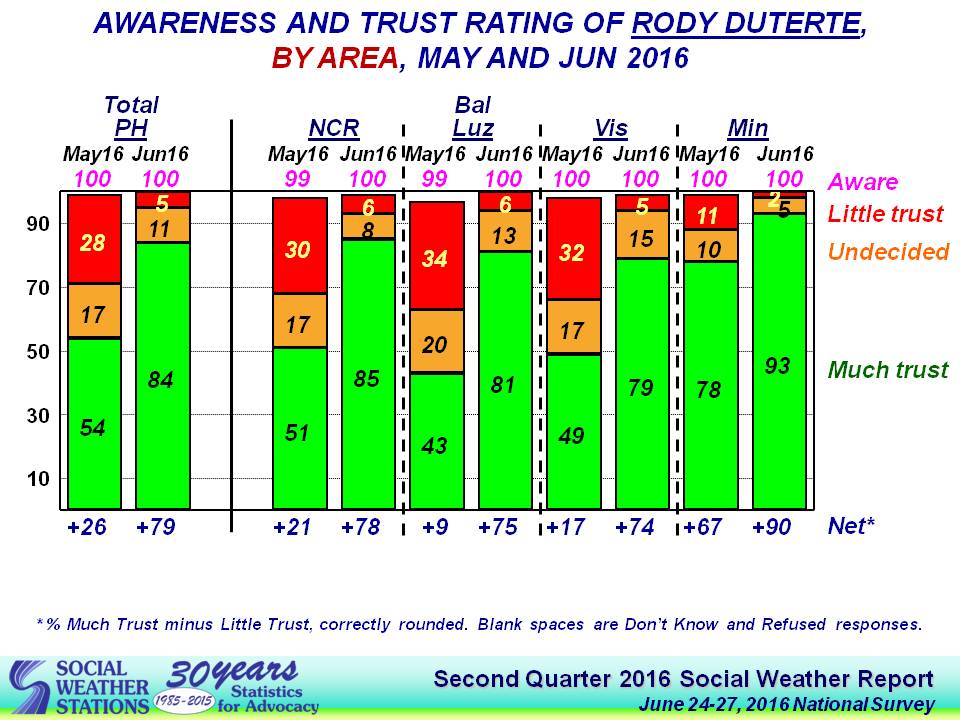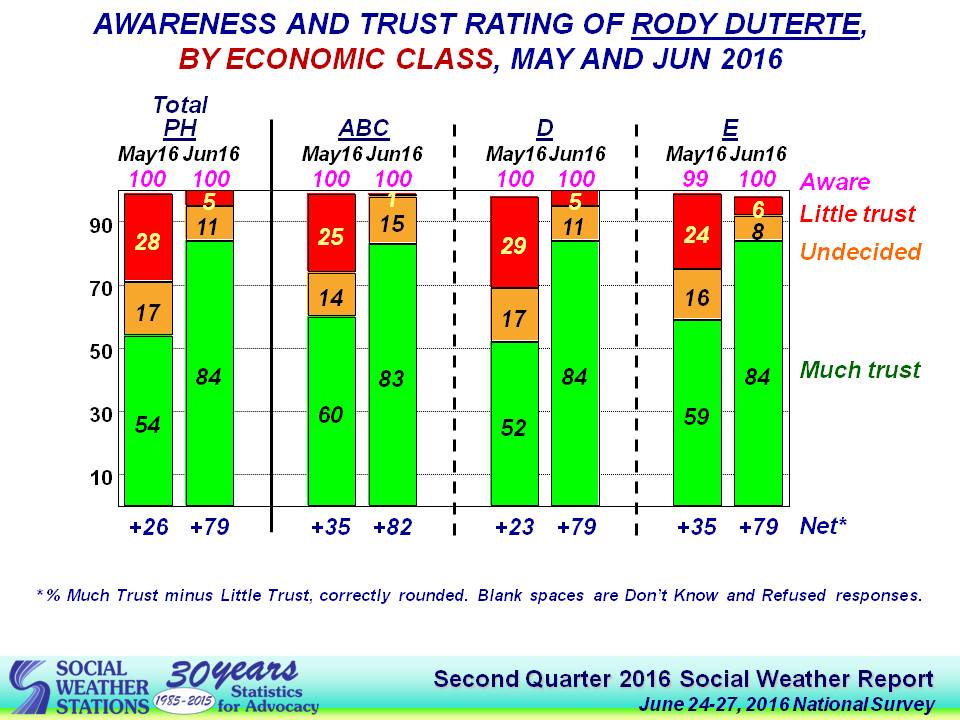 The same was the case among respondents in various age groups. Duterte obtained the highest trust score among the youth, aged 18-24 years old, at 88 percent from 42 in May.
Among those aged 25-34 years old, the President got 84 from 38; 35-44 years old, 78 from 27; 45-54 years old, 78 from 22; and at least 55 years old, 70 from 11.
The longtime mayor of Davao City also had excellent trust ratings across education status, according to the survey.
Among non-elementary graduates, he received a score of 76 percent; with some high school education, 74; with some college education, 81; and among college graduates, 87.
So what can you say about this one? Let us know your thoughts in the comment section below, and don't forget to share this blog post to your family and friends online. And also, visit our website more often for more updates.