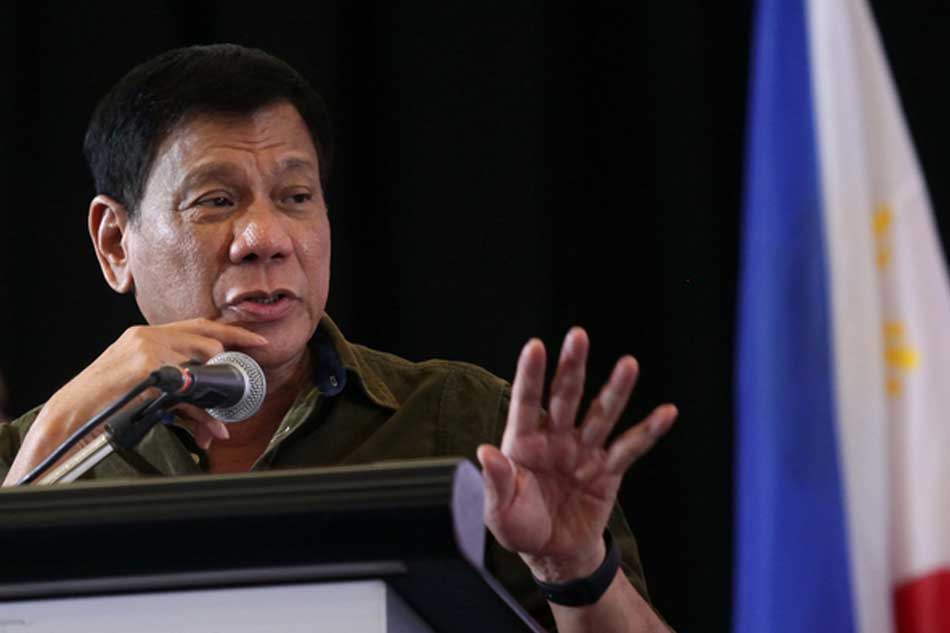 President Rodrigo Duterte on Friday urged communist rebels to start killing drug traffickers, adding another layer to his war on crime.
Duterte won May's election in a landslide after a campaign dominated by his pledge to end crime within six months, promising to do so by unleashing security forces with shoot-to-kill orders.
In his inauguration speech on Thursday, Duterte insisted his adherence to the rule of law was "uncompromising", apparently seeking to assuage concerns from human rights groups that he planned to orchestrate mass extrajudicial killings.
But on Friday, Duterte called on communist rebels waging one of Asia's longest insurgencies to hold their own guerrilla court hearings and then carry out executions.
"Drugs have reached the hinterlands... what if you use your kangaroo courts to kill them to speed up the solution to our problem," Duterte, a lawyer and former city prosecutor, said in a speech before the military's top brass in Manila.
READ:
10 WAYS DUTERTE PLANS TO CHANGE THE COUNTRY
The communists' armed wing, the 4,000-strong New People's Army, is known for assassinating civilians deemed to have committed so-called crimes against the people.
However its courts and summary executions are illegal.
In a late-night speech on Thursday to a slum community in Manila attended by only a few journalists, Duterte called on ordinary Filipinos to kill drug addicts.
"If you know of any addicts, go ahead and kill them yourself," Duterte told a crowd of about 500 people.
Duterte also vowed to kill drug traffickers, using foul language he promised in recent weeks to "tone down" as president.
"These ****** are destroying our children. I warn you, don't go into that, even if you're a policeman, because I will really kill you," said Duterte, 71.
A former mayor of the southern city of Davao, Duterte had been linked to death squads there that summarily executed suspected criminals.
Human rights groups say the death squads have killed more than 1,000 people.
Bullet-riddled body
Amnesty International said Friday it is encouraged by Duterte's inauguration pledge to honour the country's obligations under international law.
"But now he is in power, he needs to lend substance to those words and break with his earlier rhetoric," Rafendi Djamin, the rights group's director for South East Asia and the Pacific said in a statement.
Before dawn on Friday a bullet-riddled body was found in a Manila slum with a sign on it that read: "I am a Chinese drug lord," local police said.
The murder bore all the hallmarks of an extrajudicial killing.
Manila police district deputy director for operations Marcelino Pedroso told AFP the death was being considered a summary execution because the victim was apparently killed due to alleged involvement in drugs. He said there were no suspects.
Police have already killed dozens of alleged or suspected drug traffickers in the time between his May 9 election victory and Thursday's inauguration.
New Philippine police chief Ronald Dela Rosa on Friday accused unnamed officers of trafficking drugs they had confiscated in anti-narcotics raids, and ordered them to turn themselves in by Sunday.
"I'm giving you 48 hours to voluntarily surrender to me," he said in a speech.
"This has to stop right now or I will stop you from enjoying your evil life."
Meanwhile at least 300 officers in several Manila police precincts underwent surprise urine tests Friday to check if they had been using illegal drugs, an AFP photographer on the scene said.
The results were not immediately known.
So what can you say about this one? Let us know your thoughts in the comment section below, and don't forget to share this blog post to your family and friends online. And also, visit our website more often for more updates.