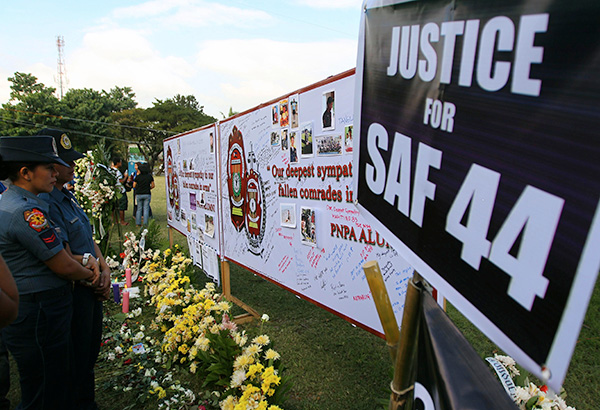 A class action suit may be filed against former President Benigno Aquino III if more families of the slain Special Action Force (SAF) troopers come forward, a lawyer said.
Speaking on ANC's Headstart Monday, Atty. Ferdinand Topacio, one of the lawyers who drafted the complaint against Aquino, said more family members of the slain commandos are mulling to file law suits and if they do come out, they will file a class action suit against Aquino.
"Some 12 of other family members have also reached out to us, and depending on how many would eventually decide to file, then we will consider a class action suit," he said on Monday.
Relatives of two slain SAF commandos and the Volunteers Against Crime and Corruption (VACC) filed 44 counts of reckless imprudence resulting in multiple homicide against Aquino, former Philippine National Police Chief Alan Purisima, and former SAF Director Getulio Napeñas on Friday, a day after Aquino stepped down from office.
Source:
ABS-CBN news
So what can you say about this one? Let us know your thoughts in the comment section below, and don't forget to share this blog post to your family and friends online. And also, visit our website more often for more updates.