— PNP-PIO (@pnppio) July 4, 2016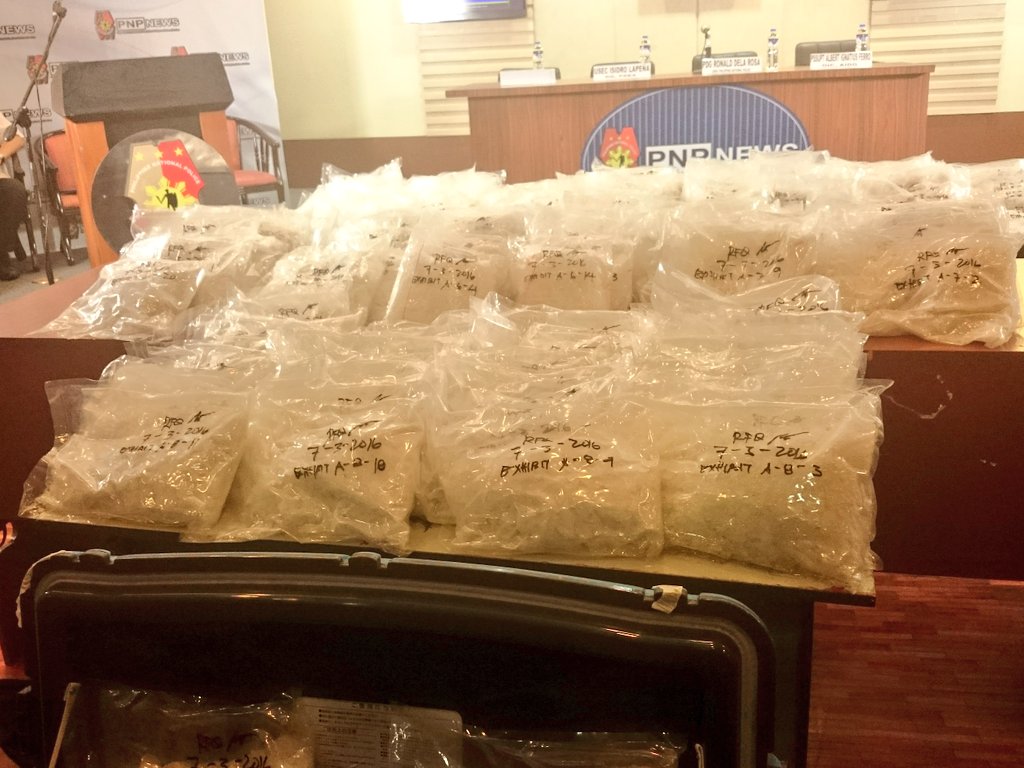 MANILA - Police confiscated around P900 million pesos worth of illegal drugs buried in a farm in Claveria, Cagayan on Sunday night.
In a press briefing on Monday, Philippine National Police (PNP) Director Ronald "Bato" Dela Rosa said the Anti-Illegal Drugs Group raided the apparently uninhabited farm based on tips he received from a concerned citizen.
Dela Rosa said they found 180 packs of suspected shabu in the farm allegedly owned by Rene de Maya, and located in a remote area near the seashore.
He added that the drugs were placed in seven black bags and an ice box.
Dela Rosa said the narcotics were supposed to be delivered by land to an unidentified Chinese national in Binondo, Manila, according to his informant.
He also shared that the PNP has long kept a tight watch over Cagayan, which serves as a drop-off point for drugs from nearby China and Taiwan.
Senior Supt. Albert Ignatius Ferro, officer-in-charge of the PNP Anti-Illegal Drugs Group (AIDG), said they were still investigating whether Sunday's drug haul was shipped from abroad or was locally manufactured.
Ferro added that they have already organized a team that will launch additional drug recovery efforts in the province.
The Cagayan police is also investigating the possible participation of the farm owner and local government officials in concealing the drugs.
Philippine Drug Enforcement Agency (PDEA) Director Isidro Lapeña, meanwhile, guaranteed that they will process and dispose the confiscated drugs as soon as possible to ensure that these would not be recycled.
"I will see to it that these will be guarded, walang mawawala rito," Lapeña said.
He also emphasized that the successful police operation exemplifies how citizen informants can help authorities in the campaign against drugs.
Dela Rosa said he will also talk with President Rodrigo Duterte about giving a reward to the tipster who shared information on the drug haul hidden in Claveria.
The PDEA, police Special Action Force (SAF), Bureau of Customs (BOC) and police units from Cagayan and Ilocos were also part of Sunday's raiding team.
So what can you say about this one? Let us know your thoughts in the comment section below, and don't forget to share this blog post to your family and friends online. And also, visit our website more often for more updates.