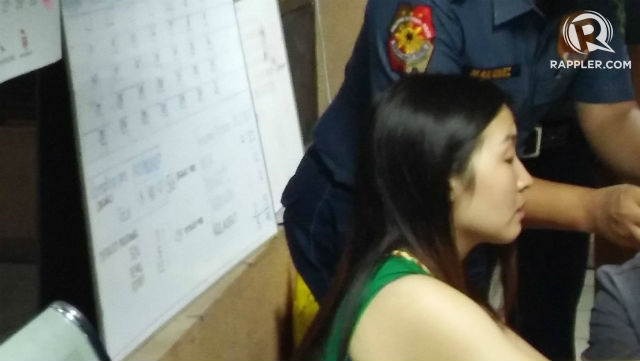 CEBU, Philippines – A Chinese national who arrived at the Mactan Cebu International Airport (MCIA) on Wednesday, July 20, was detained by airport police for allegedly smuggling 11 packs of methamphetamine hydrochloride, locally known as shabu.
Liming Zhou, 27, told airport police that she didn't know that there were drugs in her bag.
"Customs noticed she was fidgety on her way out," Superintendent Ritchie Medardo Posadas and director of the Aviation Security Group at the MCIA told Rappler.
Posadas said the suspect was carrying 4052.1 grams of shabu with a street value of P6.2 million. It was discovered when a K9 dog of the Philippine Drug Enforcement Agency (PDEA) agents sniffed her bag.
Zhou was aboard Cathay Pacific flight CX 921 from Hong Kong and arrived around 12 noon.
According to the Bureau of Immigration (BI) in Cebu, Zhou would come to the Philippines through Cebu every two months.
Posadas said an unidentified contact of Zhou was waiting to pick her up at the airport, but took off when she was detained.
"We will look into who her contacts are here," Posadas said.
Zhou told police investigators that a Canadian man, who is a friend of her cousin, is the one who would tell her when she should go to the Philippines.
Zhou does not speak English and is being interrogated with the help of a translator.
Posadas said BI officials would alert the Chinese embassy of Zhou's arrest.
Lapu-Lapu City prosecutors will charge Zhou for violating Republic Act 9165, or the Comprehensive Dangerous Drugs Act of 2002.
She is being held at the PNP Aviation Security Group office at the airport.
The arrest comes a day after Chinese embassy officials reiterated their support for President Rodrigo Duterte's war on drugs. Duterte had threatened to go after drug lords allegedly involved in drug trafficking from China.
So what can you say about this one? Let us know your thoughts in the comment section below, and don't forget to share this blog post to your family and friends online. And also, visit our website more often for more updates.