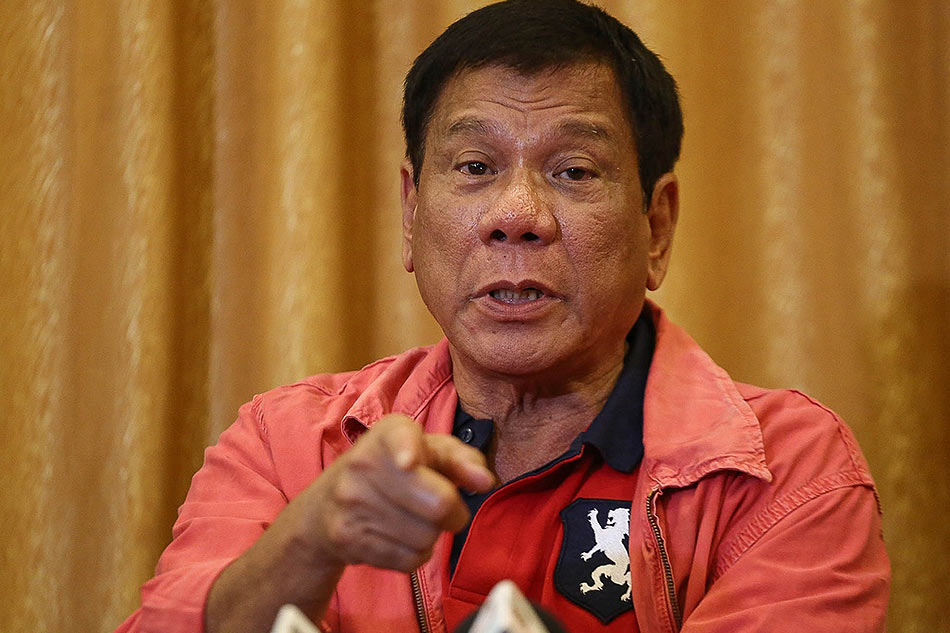 Nearly all Filipinos (91%) express trust in President Rodrigo Duterte, according to the latest survey of Pulse Asia.
The survey, conducted last July 2 to 8, after the oath-taking of Duterte and Vice President Maria Leonor Robredo, showed that Duterte is beginning his stint at the country's 16th president with an "overwhelming majority of his constituents expressing trust in him (91%)."
The survey said eight percent of Filipinos cannot say if they trust or distrust Duterte while only 0.2% said they have small or no trust in the President.
Sixty-two percent of Filipinos said they trust Vice-President Robredo, 27 percent said they are undecided while 11 percent said they have small to no trust in the VP.
The survey also showed 35% of Filipinos said they trust Chief Justice Maria Lourdes Sereno compared to 19% who said they do not trust her. Forty-two percent of Filipinos are undecided about whether or not they trust the Chief Justice.
Trust in Duterte was highest among Mindanao respondents (97%) while Robredo got her highest trust rating in the Visayas (72%).
The Pulse Asia survey results mimic a similar survey conducted by Social Weather Stations, which found that 84 percent of Filipinos have much trust in the new President, 5 percent with little trust and 11 percent undecided for a net trust rating of 79 percent.
A total of 1,200 representative adults participated in the survey. The survey has a ± 3% error margin at the 95% confidence level.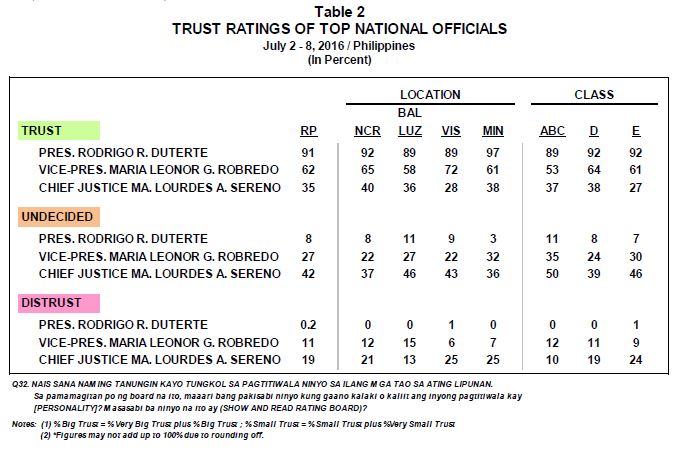 The survey also showed Filipinos want the Duterte administration to prioritize three economic issues: controlling increases in prices (68%), creating employment opportunities (56%) and crafting new pro-poor programs (55%).
Reducing criminality, a top priority of the Duterte administration, was cited by 48 percent of Filipinos as an issue that needs to be addressed by government during its first six months.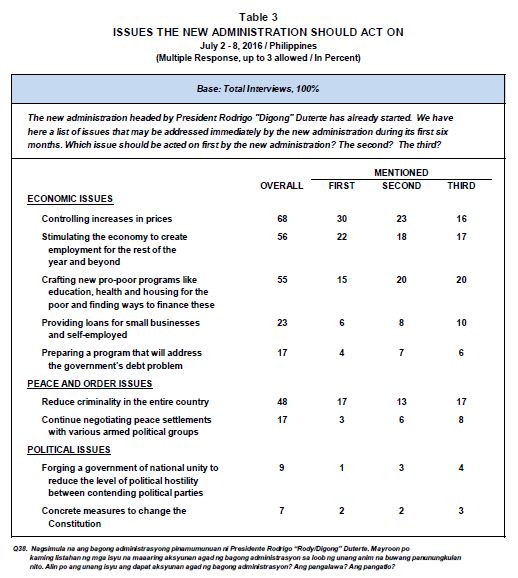 So what can you say about this one? Let us know your thoughts in the comment section below, and don't forget to share this blog post to your family and friends online. And also, visit our website more often for more updates.