MANILA, Philippines – Philippine National Police (PNP) chief Director General Ronald dela Rosa visited high-profile inmates of the New Bilibid Prison (NBP) on Wednesday, July 20, on the sidelines of a trip to the high-security prison as Special Action Force (SAF) troopers began their shift as its new security force.
Dela Rosa, wearing the SAF fatigues and with gun secured inside a holster, paid an impromptu visit to the prison compound's Building 14, which housed high-profile inmates such as Peter Co, Herbert Colangco, and Jaybee Sebastian.
Earlier that same day, operatives of the PNP SAF, the PNP Criminal Investigation and Detection Group (CIDG), and the Philippine Drug Enforcement Agency (PDEA), conducted an operation to seize contraband items inside the high-security prison.
Prohibited items such as cigarettes, wads of cash, cellular signal boosters, and television sets were seized during the operation.
An entire battalion of SAF troopers, members of the PNP's elite striking force, will be manning the NBP as the Bureau of Correction's own jail guards undergo a refresher course. Dela Rosa and Justice Secretary Vitaliano Aguirre II said this was part of the government's efforts to curb the spread of illegal drugs in the country.
The NBP, according to the two top government officials, had become a hub and "central command" for drug operations in the country.
"
Ikaw 'yung kumakanta? Magaling kang kumanta? Compose ka kaya ng kanta para sa akin, ha?
(You're the one who sings? You're good at singing? Why don't you compose a song for me?)" Dela Rosa ribbed Colangco, referring to an album the inmate recorded in prison.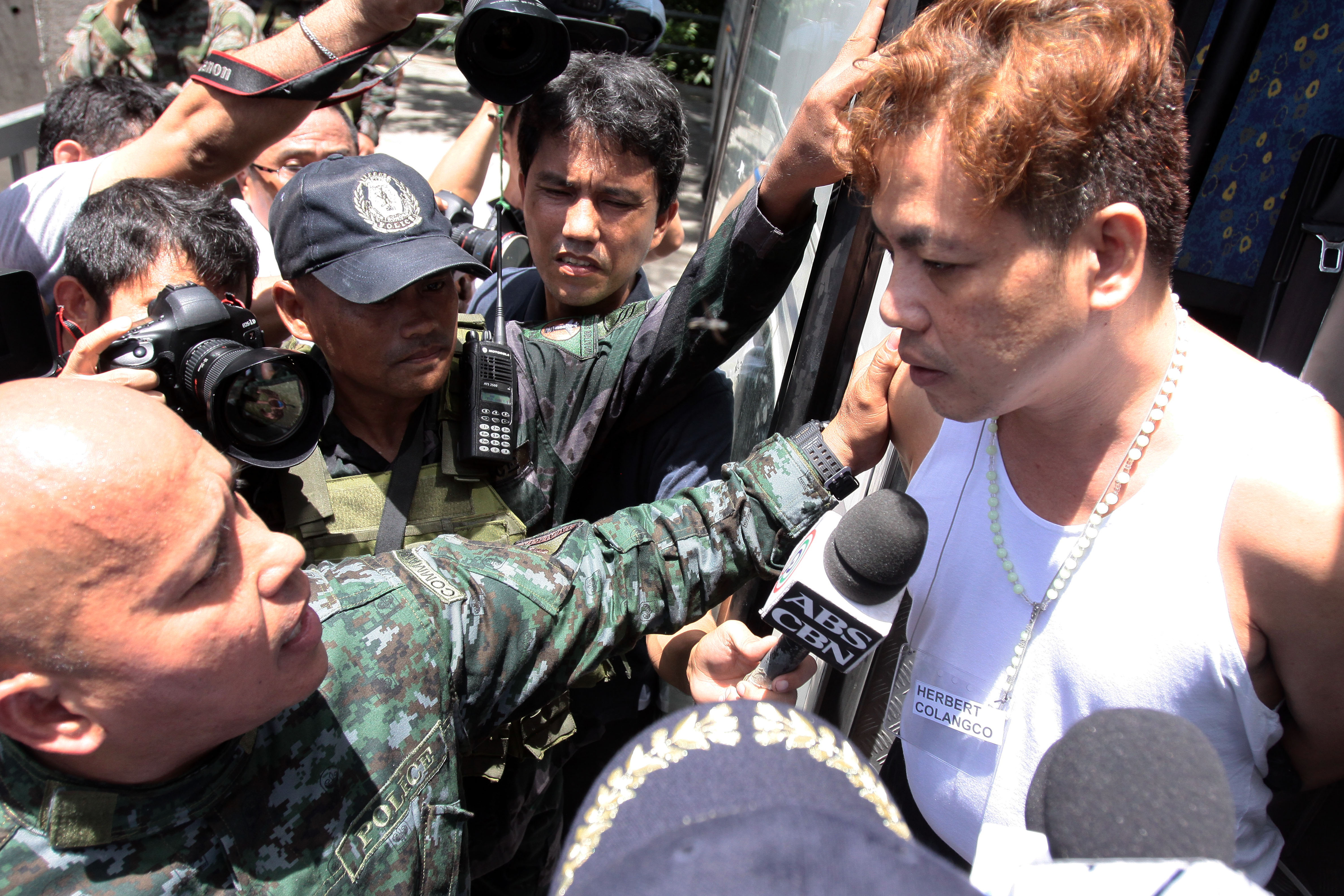 Asked by journalists to come closer to Colangco, Dela Rosa obliged, asking the inmate how he felt. When Colangco said he felt nervous (kuyawan, in Bisaya), Dela Rosa retorted: "Nanong kuyawan man ka, naa ka'y sala? Nanong kuwayan man ka (Why are you nervous, did you do something wrong? Why are you nervous)?"
Dela Rosa, clutching the cruxific Colangco was wearing, reminded him to "do no evil" if he really believed in God. "Ayo-ayo, ha (You take care, okay)?" added Dela Rosa.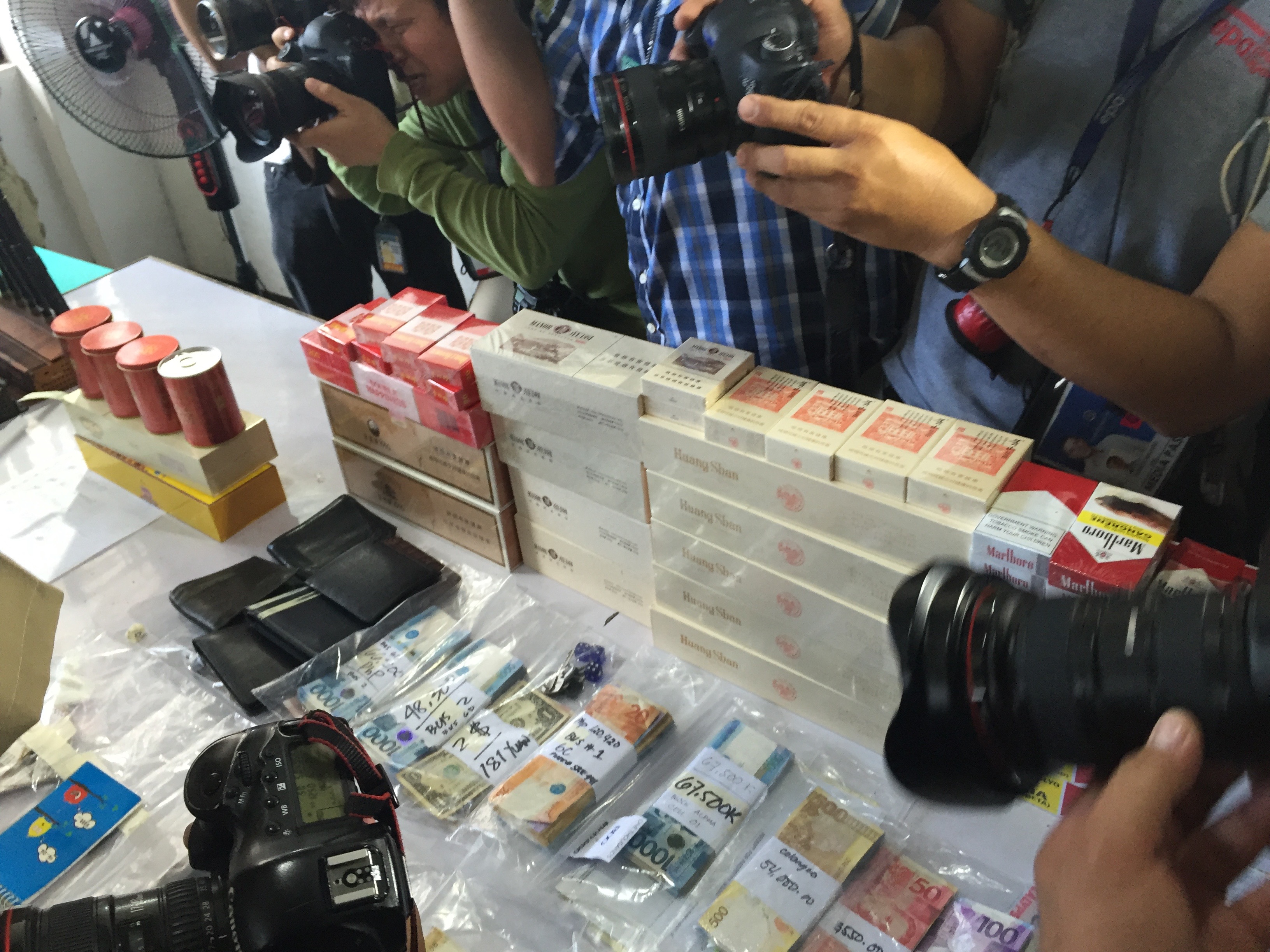 Asked why he chose to speak to the 3 out of the hundreds of inmates in the building, Dela Rosa merely replied that he wanted to talk to them.
But the PNP chief played coy when asked if the 3 were among the alleged drug lords who had supposedly raised funds to target him and the President.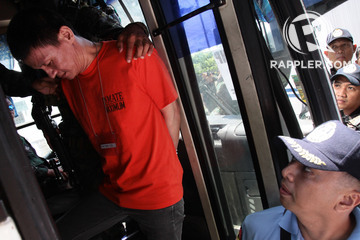 "No comment," Dela Rosa told media. Aguirre, who earlier revealed drug personalities were raising funds to "corrupt" him, also declined to confirm or deny if the 3 convicts were part of that group.
Nearly half a million in cash were seized from the inmates, aside from other illegal items.
Source:
Rappler.com
So what can you say about this one? Let us know your thoughts in the comment section below, and don't forget to share this blog post to your family and friends online. And also, visit our website more often for more updates.