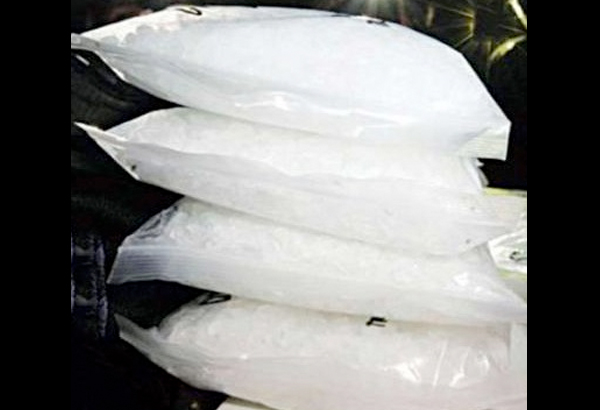 MAGUINDANAO, Philippines -- A combined team of police and military seized P1.5 million worth of shabu from six drug traffickers arrested Sunday in Parang town in Maguindanao.
The suspects, Majeed Baulo, Isidro Villaries, Jr., Datukon Dalao, Palpah Baulum, Nestor Mariga and Abdullah Ladukah, are now in the custody of the Parang municipal police and are awaiting prosecution.
The six men were cornered in their hideout in Barangay Nituan in Parang by personnel of the municipal police and soldiers from the Army's 37th Infantry Battalion.
The raid that led to their arrest, assisted by local officials and barangay leaders, was on the strength of a warrant issued by Judge Bansawan Ibrahim of the Regional Trial Court Branch 13 in Cotabato City.
The six alleged drug traffickers voluntarily yielded when they sensed that police and soldiers, backed by civilian volunteer watchmen, had cordoned off their hideout and were ready to neutralize them if they resisted arrest.
Investigators found shabu, guns and ammunition in the hideout.
The Parang municipal police will separately charge them on Tuesday with violation of the Philippine Dangerous Drugs Act and illegal possession of firearms.
So what can you say about this one? Let us know your thoughts in the comment section below, and don't forget to share this blog post to your family and friends online. And also, visit our website more often for more updates.