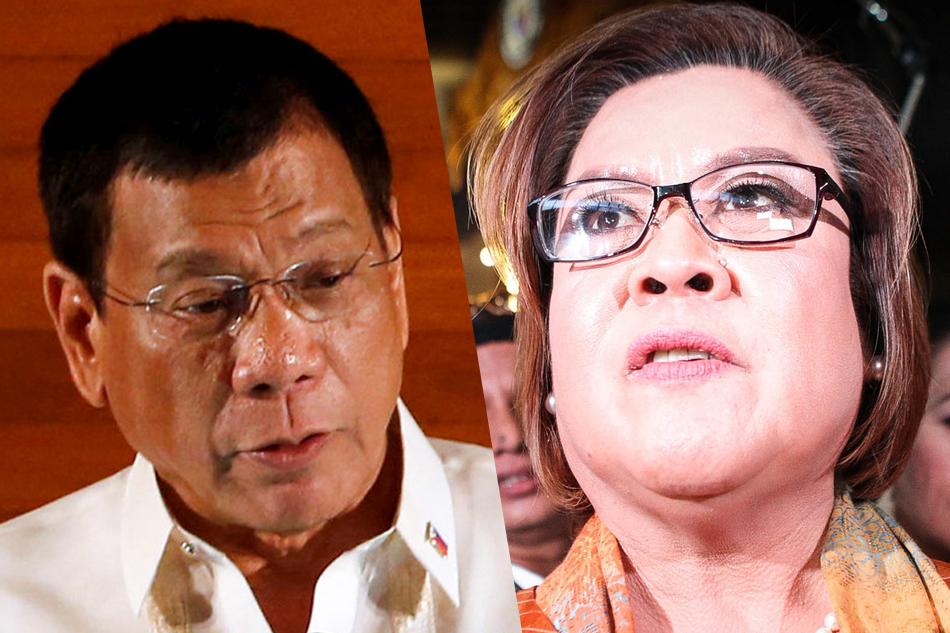 Senator Leila de Lima has called on the new administration to revive the anti-corruption drive against the "big fish" in government without being selective.
"It is time we also renew the anti-corruption drive against the big fish in government, and their patrons among the wealthy but corrupt sector of the elite, as the President has promised in his campaign," De Lima, former Justice Secretary, said in a text message to reporters on Friday.
"But we should not be selective," she said, "The first thing we should do is continue the recovery of ill-gotten wealth of the corrupt, from the time of martial law, up to the present, instead of burying them at the Libingan ng mga Bayani, or releasing them from jail without completing their trial at the Sandiganbayan."
President Rodrigo Duterte has openly expressed his stand in favor of allowing the burial of former President Ferdinand Marcos at the Libingan ng mga Bayani.
De Lima made the call following Duterte's declaration of war against oligarchs in the country, whom he described as "monsters."
The senator said she was in favor of the crackdown if the President was referring to oligarchs who use their wealth or connections to gain undue advantage to government resources.
"If by oligarch he means that part of our society who use their wealth, power and influence to corner government contracts through bribery and connections, or who take advantage of the system to gain undue advantage and access to government resources, like behest loans, then of course I am in favor of cracking down on these people," she said.
"What they are doing is illegal, and it is only proper that their practices are exposed and that they are prosecuted to the fullest extent of the law," De Lima added.
So what can you say about this one? Let us know your thoughts in the comment section below, and don't forget to share this blog post to your family and friends online. And also, visit our website more often for more updates.