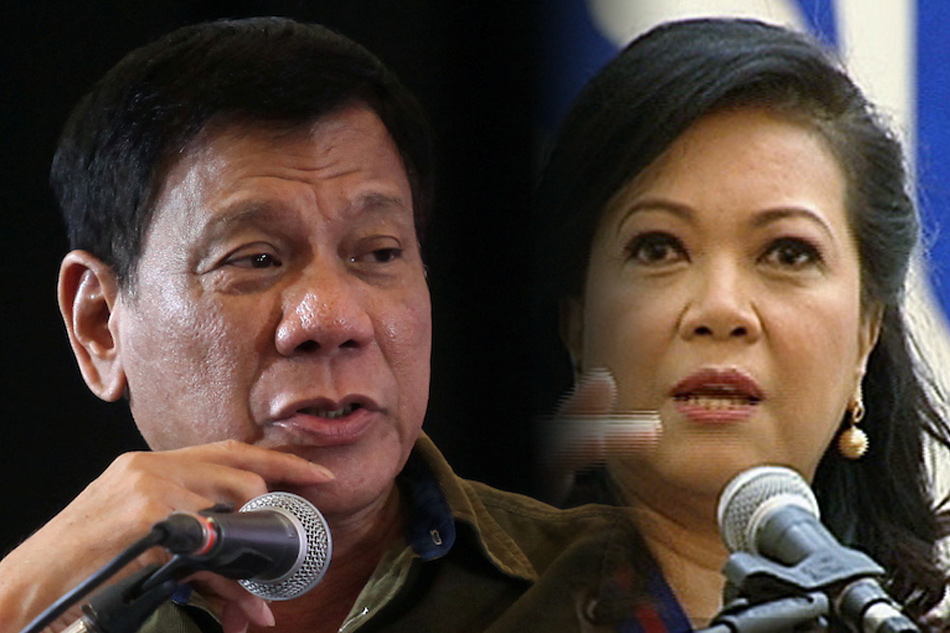 Speaking before the Philippine Army's 4th Infantry Division in Camp Evangelista in Cagayan de Oro, the commander-in-chief warned the head of the judicial branch he may just declare martial law if the Supreme Court continues to interfere in his campaign.
"...ikaw ang kingpin sa judiciary. Ako, presidente. Ako may trabaho, ikaw, wala...Walang mga judges na nagpapatrol ng daan. Walang mga sheriff ninyo na naghuhuli ng... 'Yan ang mabigat na problema ko, na-inherit ko sa dumaan [na administrasyon], pati 'yung gobyerno na naglagay sa'yo diyan. Please, 'wag mo akong... hindi ako gago. If this continues, pigilan mo ako eh 'di sige. 'Pag nagwala na...or would you rather that I will declare martial law?"
Duterte said.
(You are the kingpin in the judiciary. I'm the president. I have a job, it's not yours. Your judges do not patrol the streets to catch criminals. That is my job. This is the big problem which I inherited from previous administrations, including the administration that put you in your position. Please, I am not a fool. If this continues, go on, stop me. Or would you rather I declare martial law?)
He also threatened Sereno that he may order officials of the executive branch, which implement the country's laws, not to honor the high court.
"So, ikaw ang winarningan ko, hindi ako. Do not create a crisis because I will order everybody in the executive department not to honor you. Gusto mong prangkahan? Eh nakialam kayo. May patay? Eh 'di paimbestigahan natin. Salvage? Hindi namin trabaho 'yan," he said.
(So, I am sending a warning to you. Do not create a crisis because I will order everybody in the executive department not to honor you. Do you want me to be frank? You interfered. Someone is killed? Then let's have it investigated. Vigilante killings? That is not our job.
Sereno, in a letter addressed to Duterte, expressed her concern about the President's decision to reveal the names of 159 public servants, including seven judges who allegedly have links to the illegal drug trade
In her letter, Sereno told Duterte it is the high court, not the executive, which exercises administrative supervision over all lower courts.
Source:
ABS-CBN News
So what can you say about this one? Let us know your thoughts in the comment section below, and don't forget to share this blog post to your family and friends online. And also, visit our website more often for more updates.