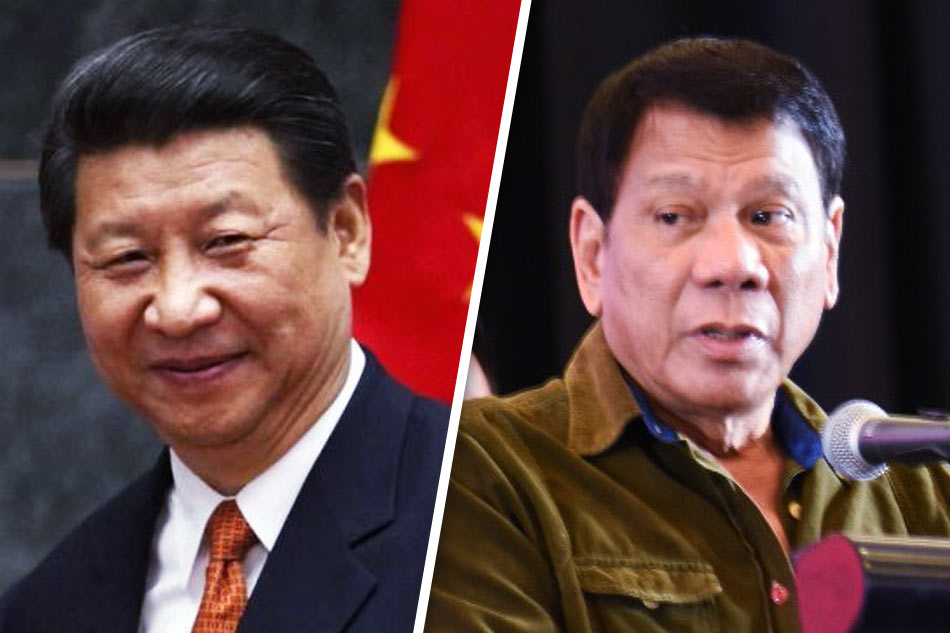 China appreciates President Digong's pronouncement that the country will not go to war over Scarborough (Panatag) Shoal which, based on the ruling of The Hague-based Permanent Court of Arbitration, is a part of the Philippines.
China doesn't want to go to war either, according to two big-time mainland Chinese investors who were in Manila for several days.
War is the last thing on the minds of Chinese leaders, the investors said.
If diplomatic talks between the Philippines and their country go well, China will finance the building of railroads in Mindanao, solve the traffic problem in Manila by building more skyways and send food and industrial technicians here, they added.
According to them, China wants to make the Philippines a major economic partner by turning it into its food basket and industrial hub.
The two investors (whose names I'm withholding for now), said that China needs to feed its 1.3 billion people.
It wants to lease vast tracts of land for agricultural and industrial production, especially in Mindanao, they told me.
China, they added, has leased or bought lands in the Middle East and Africa for its growing agricultural and industrial needs.
But China prefers the Philippines as a major economic partner because we are just two hours away by plane from its nearest province, the investors said.
The Asian superpower wants our vegetables, bananas, mangoes, other tropical fruits, fish and seafood; it plans to hire our skilled labor force for the offices and factories it wants to put up in the country.
If the economic partnership between China and the Philippines is realized, millions of jobs will be created and millions of Filipinos will not have seek employment overseas.
But how do the two countries resolve the diplomatic impasse over the shoal?
The two big-time businessmen who know people in high places in China said that the Asian superpower would find a way for both parties to save face.
"Saving face is an Asian trait. Chinese and Filipinos both don't want to lose face. A solution will surely be found for the two countries to save face," one of them said.
The two investors flew back yesterday to Beijing but left word that they would be available for talks anytime with Philippine officials and potential local business partners.
"Just give us 24-hours notice," they said.
* * *
A racket at the Land Transportation Office (LTO) in Tagum City involves a "package deal" of P3,500 for a nonprofessional or professional driver's license.
A total of P2,000 goes to the LTO crooks while P1,500 is set aside for the laminated license and other fees.
With a minimum 30 people applying for a driver's license daily, the crooks get P60,000 every day or P300,000 weekly.
Even an illiterate ("no read, no write") can get a driver's license through the package deal.
The P300,000 booty is divided among three LTO personnel and a security guard, according to my unimpeachable source in Tagum City.
Source:
Inquirer
So what can you say about this one? Let us know your thoughts in the comment section below, and don't forget to share this blog post to your family and friends online. And also, visit our website more often for more updates.