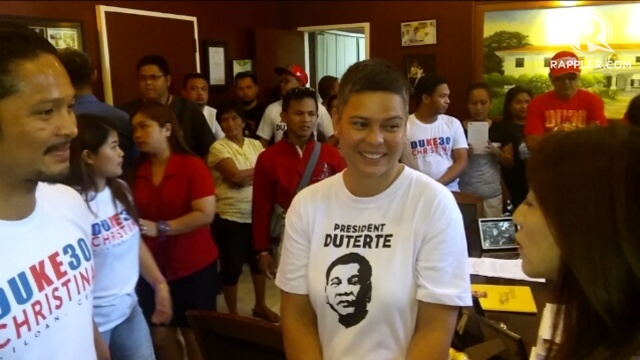 President Rodrigo Duterte is set to be a grandfather again after his daughter, Davao City Mayor Sara Duterte announced she is seven weeks pregnant with triplets.
In a statement read by city information officer Jefry Tupas Friday (August 18), Duterte said she cannot join the upcoming Kadayawan festival since she is having a "hard time" dealing with the symptoms and complications of having three babies in her womb.
"On this happy note, I would also like to share with you the news that I am pregnant and cannot join you in merrymaking activities," she said.
"We are expecting triplets and they are doing well on their 7th week," the mayor added.
While Duterte's pregnancy is delicate, she vowed to continue working as mayor until her doctors tell her to take a break.
"I will continue to work until I am allowed by the doctors to do so, however, I have been advised to avoid crowded places to lessen the chances of acquiring infections," she said.
Duterte has two kids, Sharky, 7, and Stingray, 3 with Manases Carpio, a lawyer.
So what can you say about this one? Let us know your thoughts in the comment section below, and don't forget to share this blog post to your family and friends online. And also, visit our website more often for more updates.