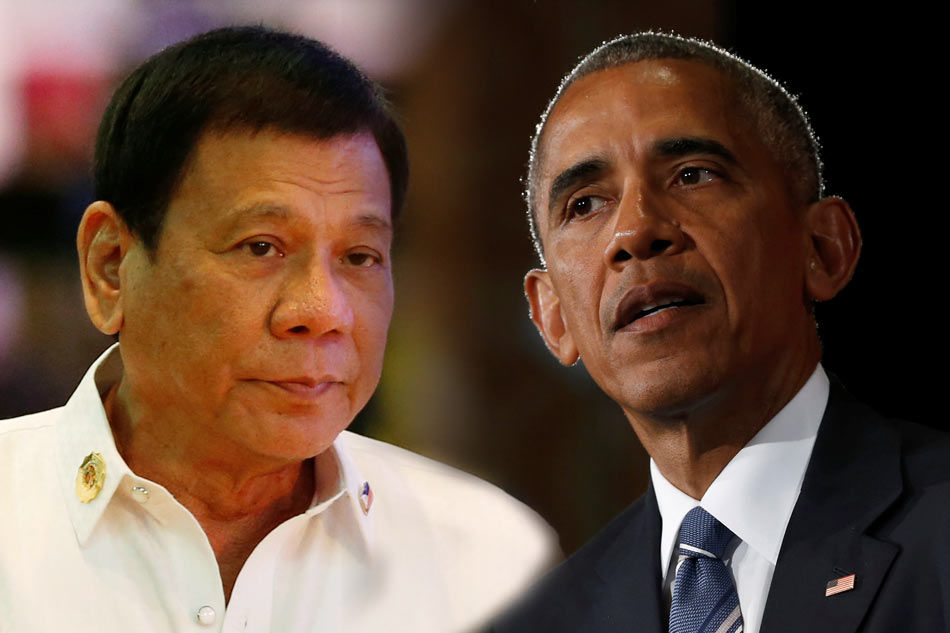 The Philippines' President Rodrigo Duterte has said meeting with Obama should still hold despite cancellation by the later after he [Duterte] insulted the United States president.
According to Duterte, he insulted Obama as a friend but not as a president and as such any meetings that are to be hold on behalf of the United States must still go on.
"I cannot insult the United States presidency. No, I cannot do that. I insulted Obama as a friend and as such the meeting that we are to have should still come on" – Duterte said.
Barack Obama has cancelled a scheduled meeting with Rodrigo Duterte, after the new Filipino president appeared to describe the US leader as a "son of a b****."
Mr Duterte, known to some as "The Punisher" for his brutal approach to crime, delivered his profanity-laced broadside in a Monday address, after Mr Obama had criticised his controversial crackdown on the drugs trade in the Philippines.
The two presidents were due to meet in Laos later this week, where both are attending a meeting of Southeast Asian leaders. Mr Obama had said he would raise the question of Mr Duterte's ruthless war on drugs, which has led to a spate of police and vigilante killings.
Mr Duterte, however, warned the US president not to challenge him on the issue. "Who does he think he is? I am no American puppet. I am the president of a sovereign country and I am not answerable to anyone except the Filipino people," Mr Duterte said, adding: "Son of a b****, I will swear at you."
So what can you say about this one? Let us know your thoughts in the comment section below, and don't forget to share this blog post to your family and friends online. And also, visit our website more often for more updates.