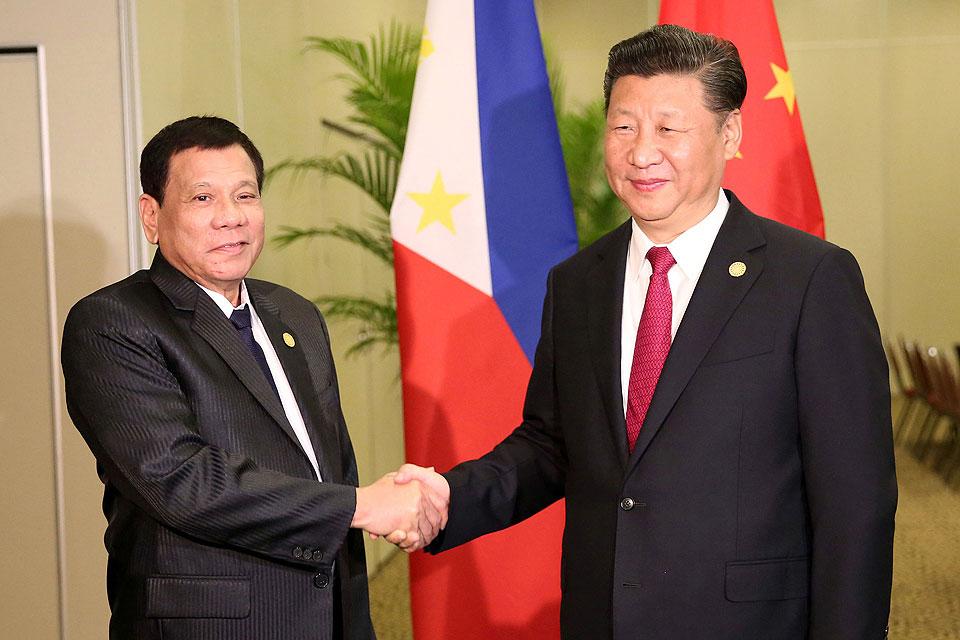 The firearms ordered by Philippines from China are ready to be shipped, a month after the US decided to stop the sale of 26,000 rifles to Manila.
"China is pressing me na andiyan na ang armas. Tatangapin ko na eh. Apurado sila," President Rodrigo Duterte said in a speech during a visit to the Armed Forces of the Philippines' Northern Luzon Command at Camp Aquino in Tarlac City.
"Nagkakahiyaan na. Andiyan na ang armas. Gusto na nila ibigay... Mabibigay na iyan. So its obvious na ang China, gusto magbigay sa atin," said the President, clarifying that the firearms are not free, but payable in 25 years.
"That is practically giving," he added. The President, however, did not immediately disclose specifics of the firearms deal, including the amount and the number of firearms involved.
Due to his busy schedule, however, Duterte said he would most likely be unable to go back to China and would just send Defense Secretary Delfin Lorenzana to finalize the purchase.
"Marami pa akong gagawin. Sabi ko na lang kay Defense secretary, sabi ko puntahan mo sila at kunin mo na. I suppose we would send some general to receive," Duterte said.
The Philippines renewed its ties with China during Duterte's state visit last October.
During the visit, Duterte met with Chinese President Xi Jinping and both leaders agreed on various matters, including the two countries' territorial dispute in the South China Sea.
Apart from China, Duterte said the Philippine government is also considering getting firearms from Russia.
Earlier, Philippine National Police chief Director General Ronald dela Rosa admitted that the halt in the sale of rifles could affect the police's anti-terrorism drive.
The US State Department reportedly stopped the sale of rifles after Senator Ben Cardin opposed it amid alleged human rights violations in the Philippines.
So what can you say about this one? Let us know your thoughts in the comment section below, and don't forget to share this blog post to your family and friends online. And also, visit our website more often for more updates.