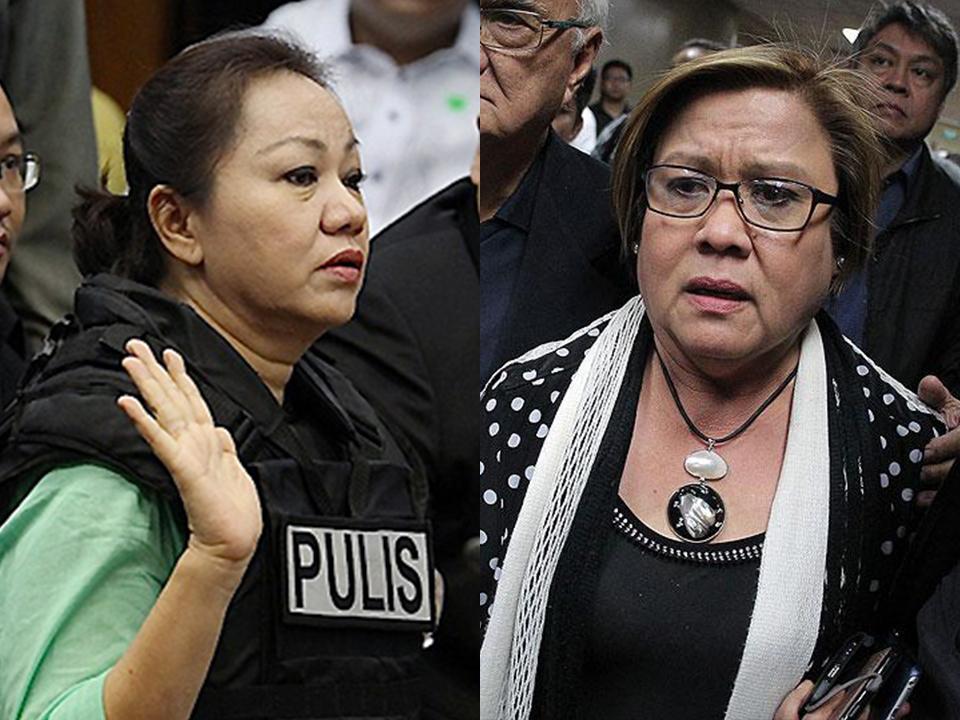 Businesswoman and alleged pork barrel scam mastermind Janet Lim Napoles on Monday claimed detained Senator Leila De Lima tried to extort money from her to stop the reopening of the serious illegal detention case filed against her.
"Wala naman po talagang illegal detention na nangyari. Ito po ay extortion lamang. Dismissed na po ang kasong ito sa DOJ (Department of Justice) noon pa," Napoles told reporters in an ambush interview at the Sandiganbayan.
Asked about who tried to extort money from her, she said: "Si [former Justice] Secretary Leila De Lima."
De Lima is currently detained at the Philippine National Police Custodial Center over drug-related charges.
In the interview, Napoles did not mention the amount of money De Lima allegedly tried to extort from her.
She, however, revealed that it was not just De Lima who planned to extort money from her.
"Isa siya sa mga nag-extort," Napoles said.
The office of Sen. De Lima said they will issue a statement later in the day.
Luy, who was rescued in March 2013, was allegedly detained after Napoles found out that he secured a P5.5-million loan using her name and without her authorization. Napoles has also accused Luy of stealing P300,000 that he was supposed to deposit to her account.
In June 2013, the DOJ decided to dismiss the illegal detention charges against Napoles, saying the it was misled in ordering the "rescue" of Luy.
"The circumstances would show it. He was not restrained at all. If you follow the story of the Solicitor General, he is right. He could go in and out. Ilan beses nagbisita media sa kanya hindi naman siya [pumiyok] para sa akin talaga," Duterte told reporters in ambush interview in Malacañang on February 27.
— RSJ, GMA News
So what can you say about this one? Let us know your thoughts in the comment section below, and don't forget to share this blog post to your family and friends online. And also, visit our website more often for more updates.